I wanted to embroider a funky Afro Punk (circa 2011) worthy neckline. If you don't know what AfroPunk is, you'll know now.  Its a festival full of beautiful, dressed-to-impressed alternative black people soaking in music genres that aren't associated with blackness. Inspired by Afro Punk and my West African ancestry, I created this embroidery design.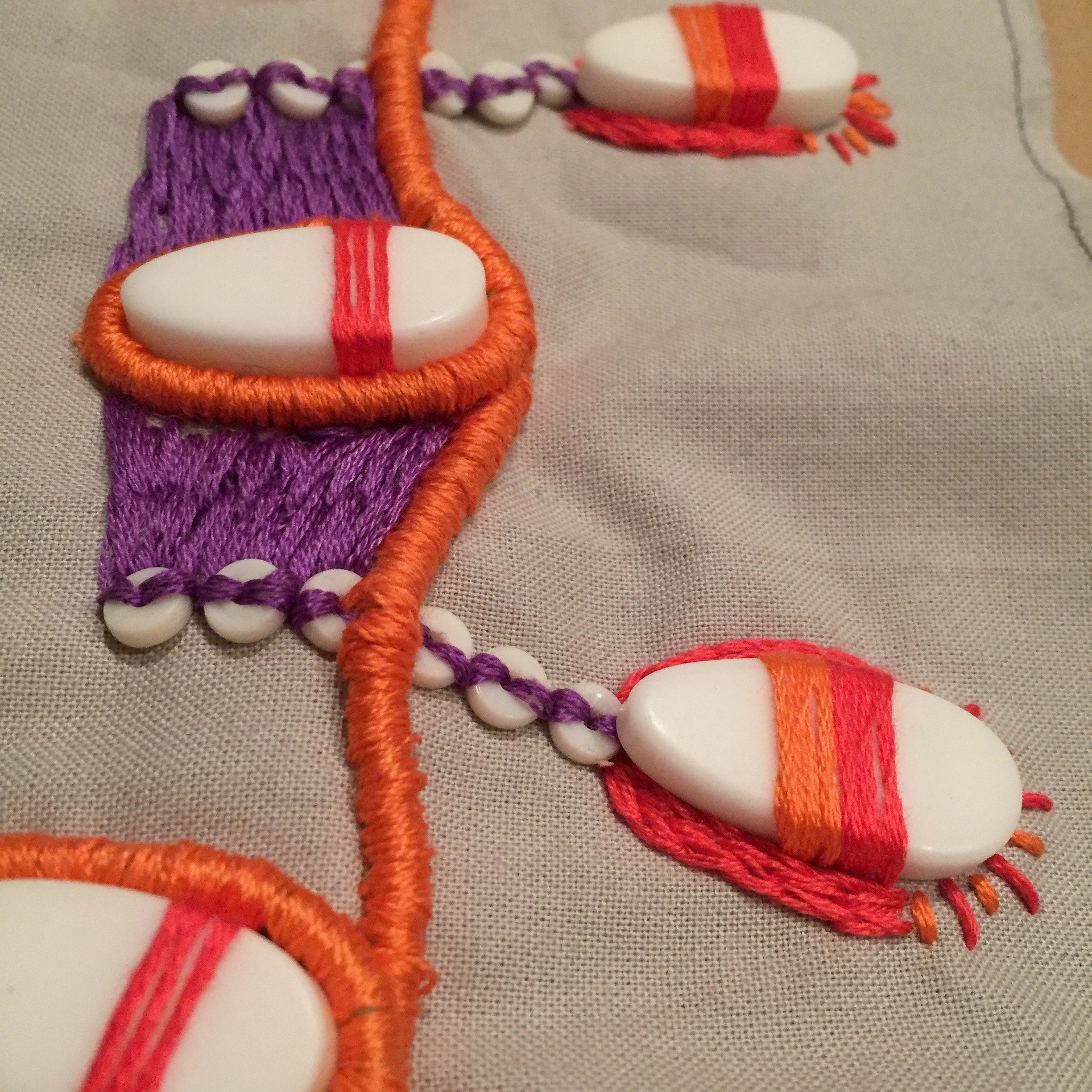 I had these white beads from CJ Sales in New York City that I wanted to use. The bright colors, simple and modern style is based on West African tribal motifs.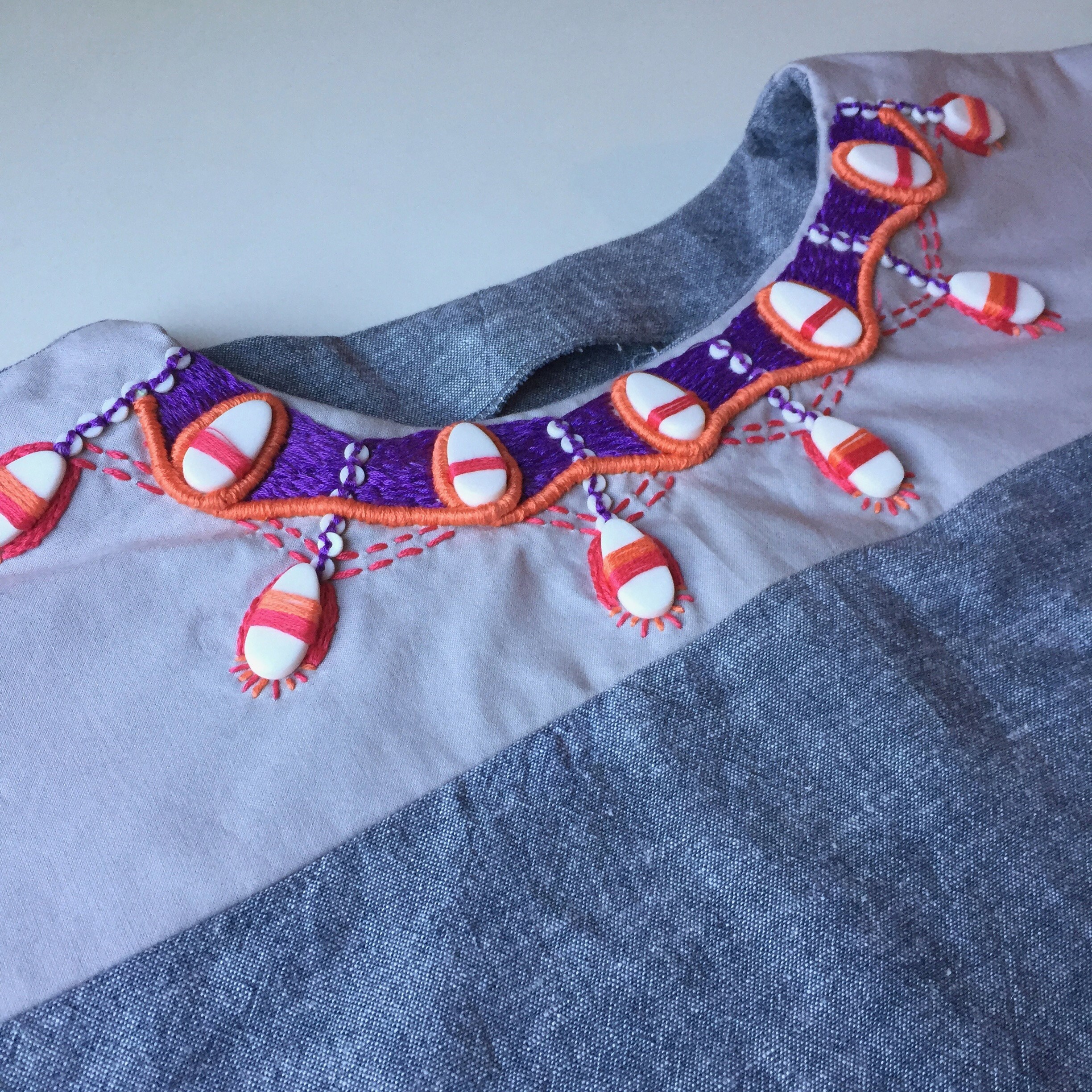 I used the same pattern as one of my other embroidered top. I love this boxy crop top vintage sewing pattern. It is basic and so easy to modify. I made four completely different looks from this pattern.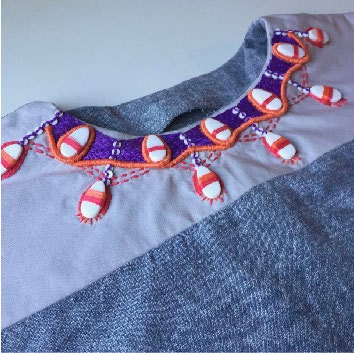 Those roots also include the European side of myself too. My love of embroidery comes from my love of tapestries and jacquard fabrics. Each piece I create is a piece of me being expressed. As a woman, I want to emphasize the history of traditional women's work.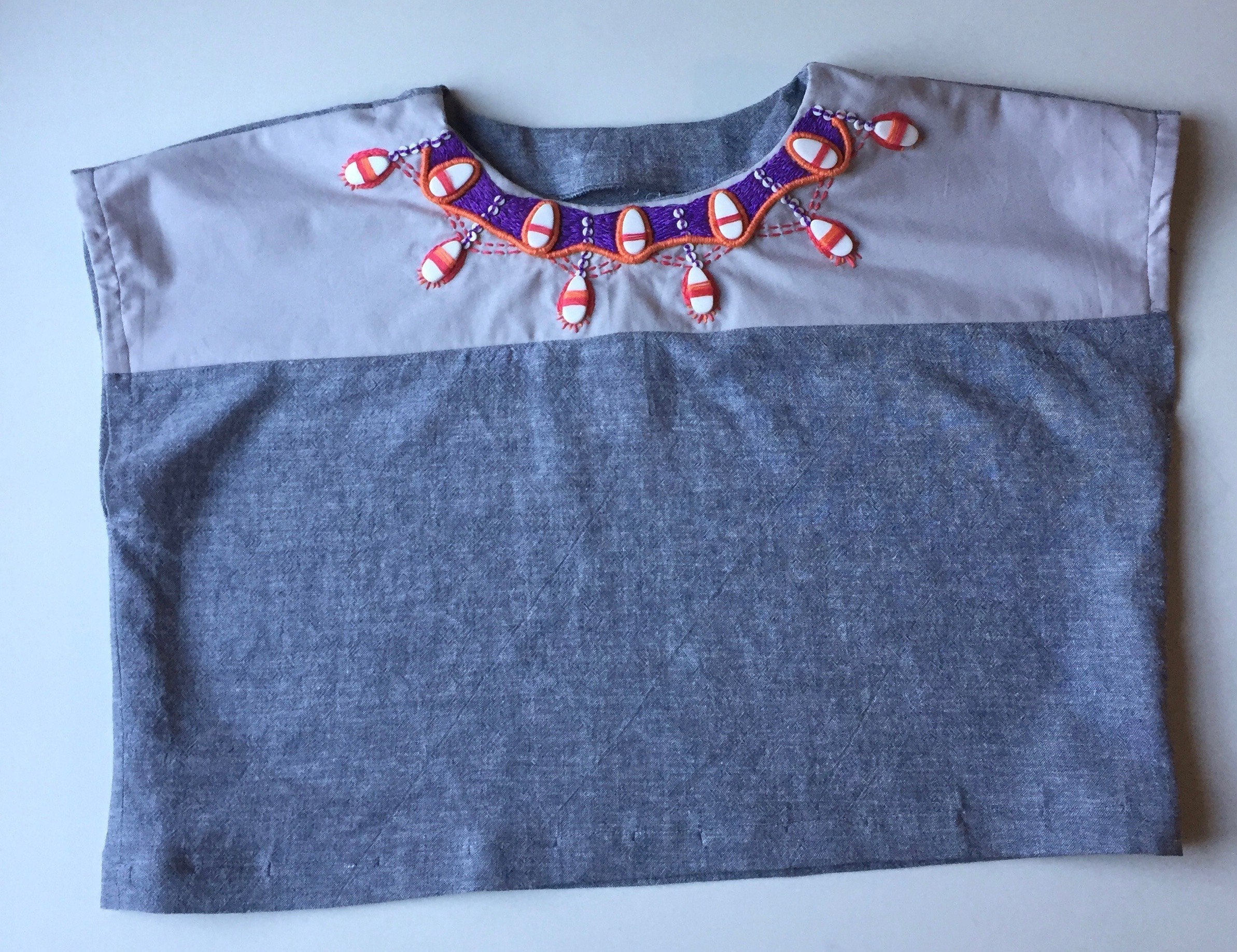 AfroPunk festival is this weekend in Brooklyn. This will be the first year I've missed it since 2013.