Sometimes I like to sew my own clothes. And theis is one of my first projects in a while. I found these vintage turquoise disks at CJS Sales. The color and shape turned the wheels in my head.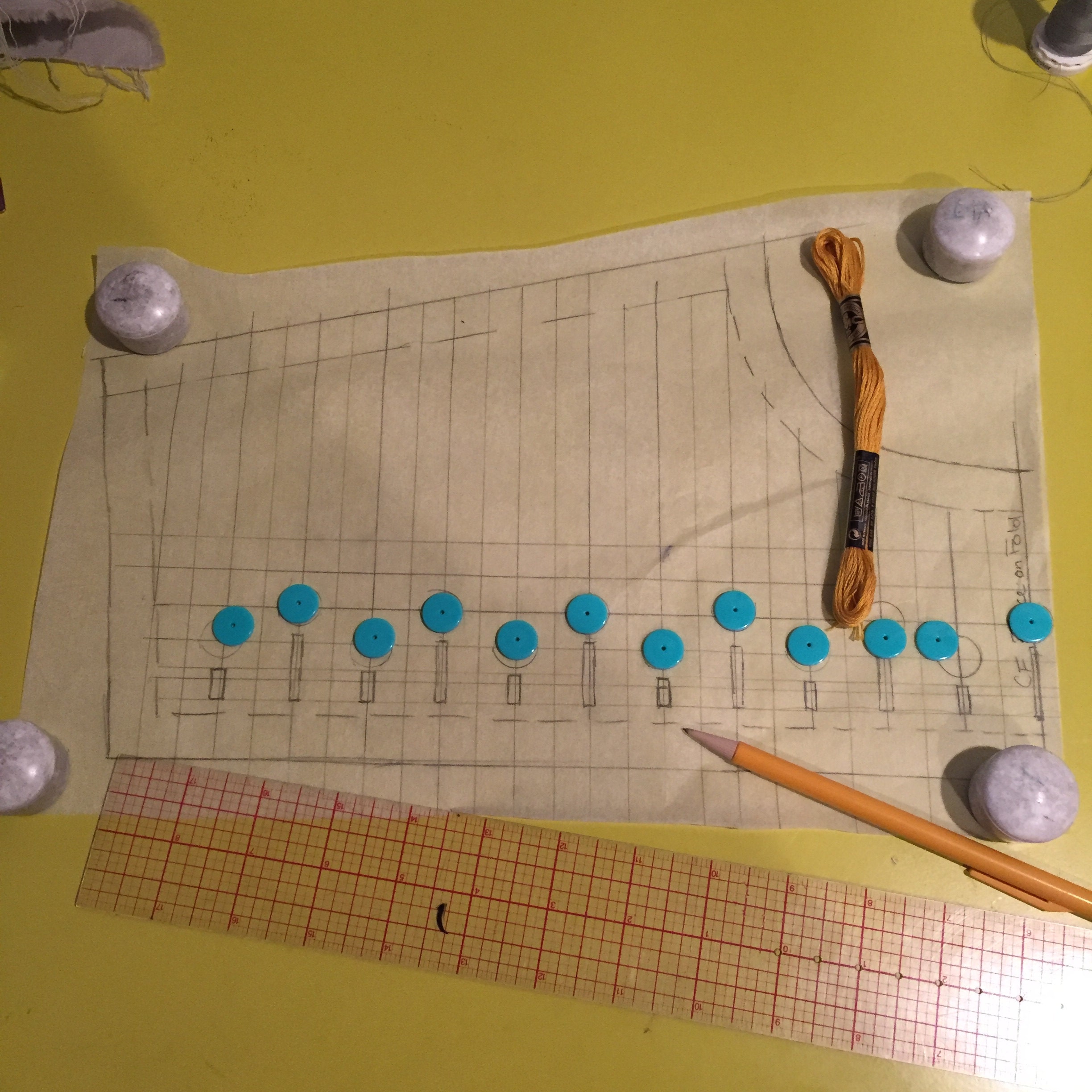 That's how I came up with wheel like pattern. I also thought of the song "Spin me Around" which is now stuck in a loop in my head.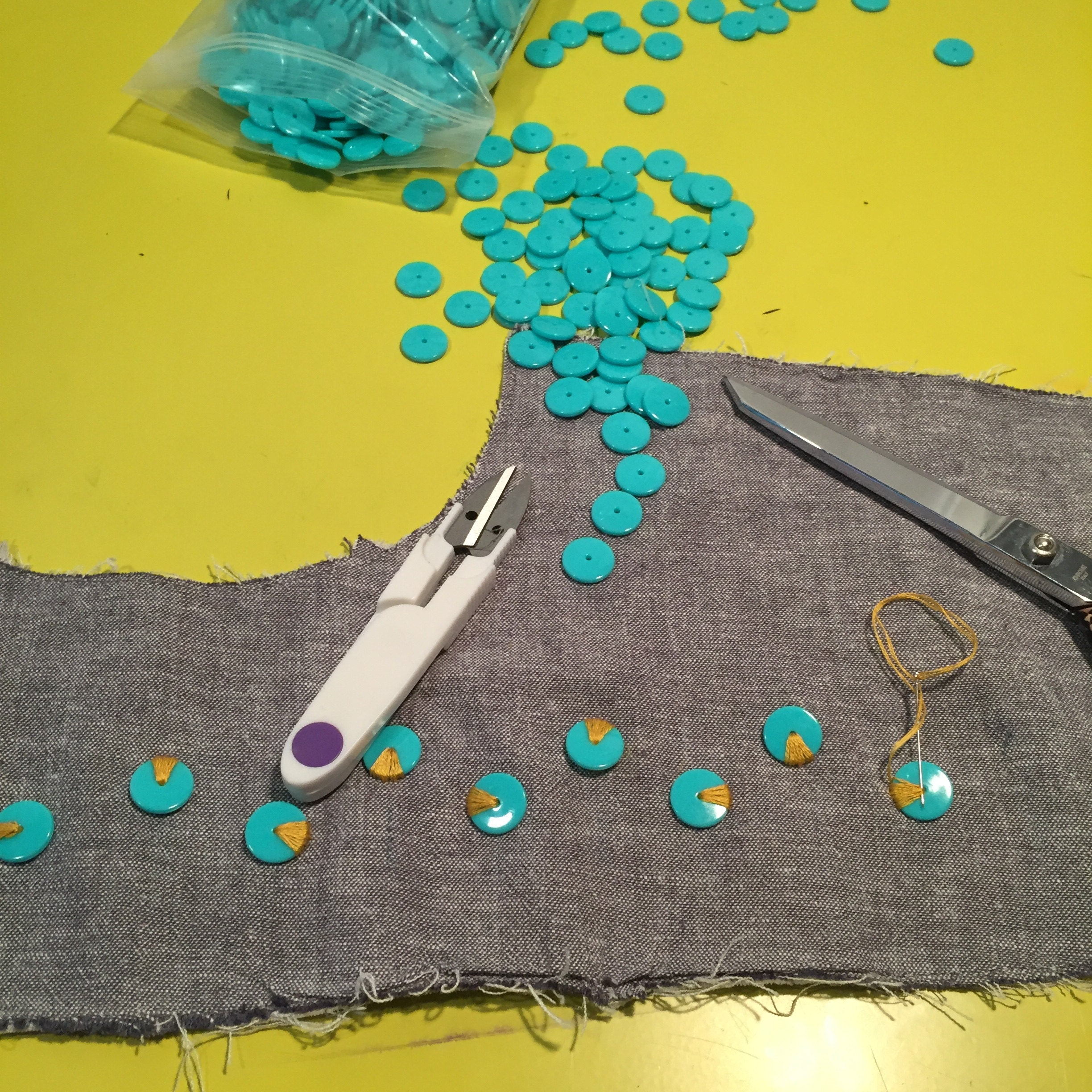 I love mustard yellow and use it as often as I can. I basically used a complementary color scheme with white as an accent. I sought out this bluish Grey and white yarn dye linen Robert Kaufman Brussels Washer fabric at Purl Soho.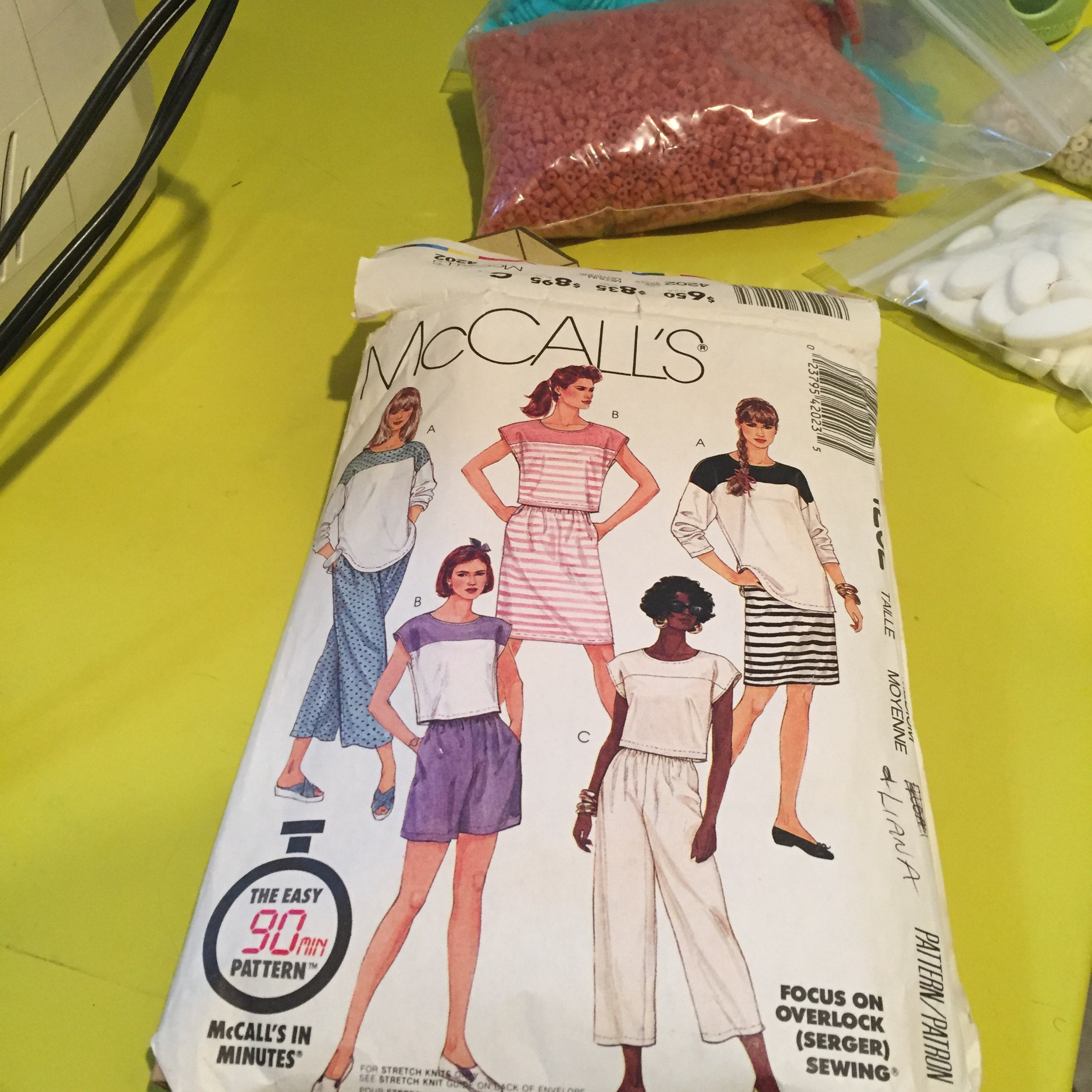 I used a 1980s vintage Butterick pattern that I found in my mother's stash. I've used the pattern before for other projects. It's such a simple boxy shirt that it always looks modern. It's definitely a style that is in right now.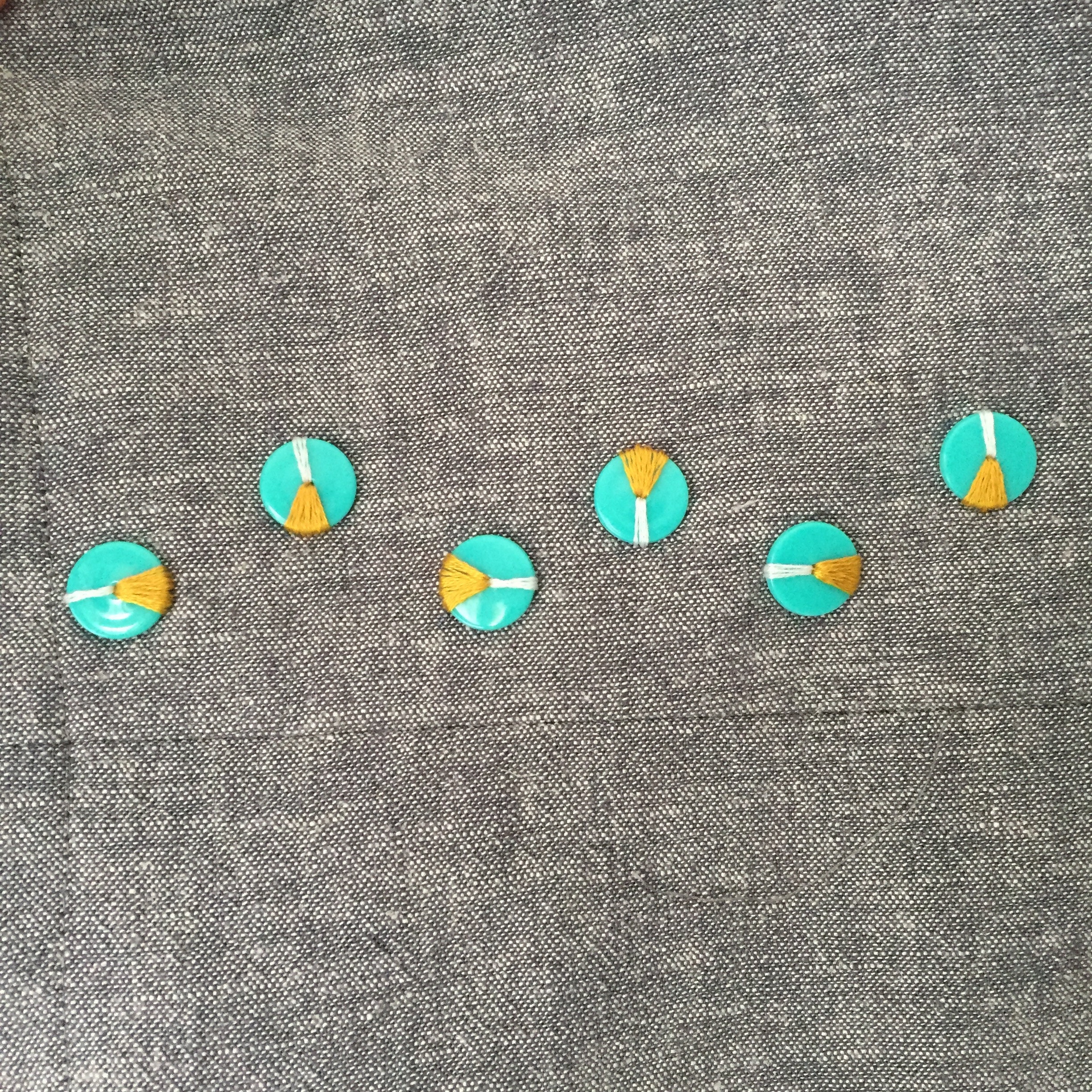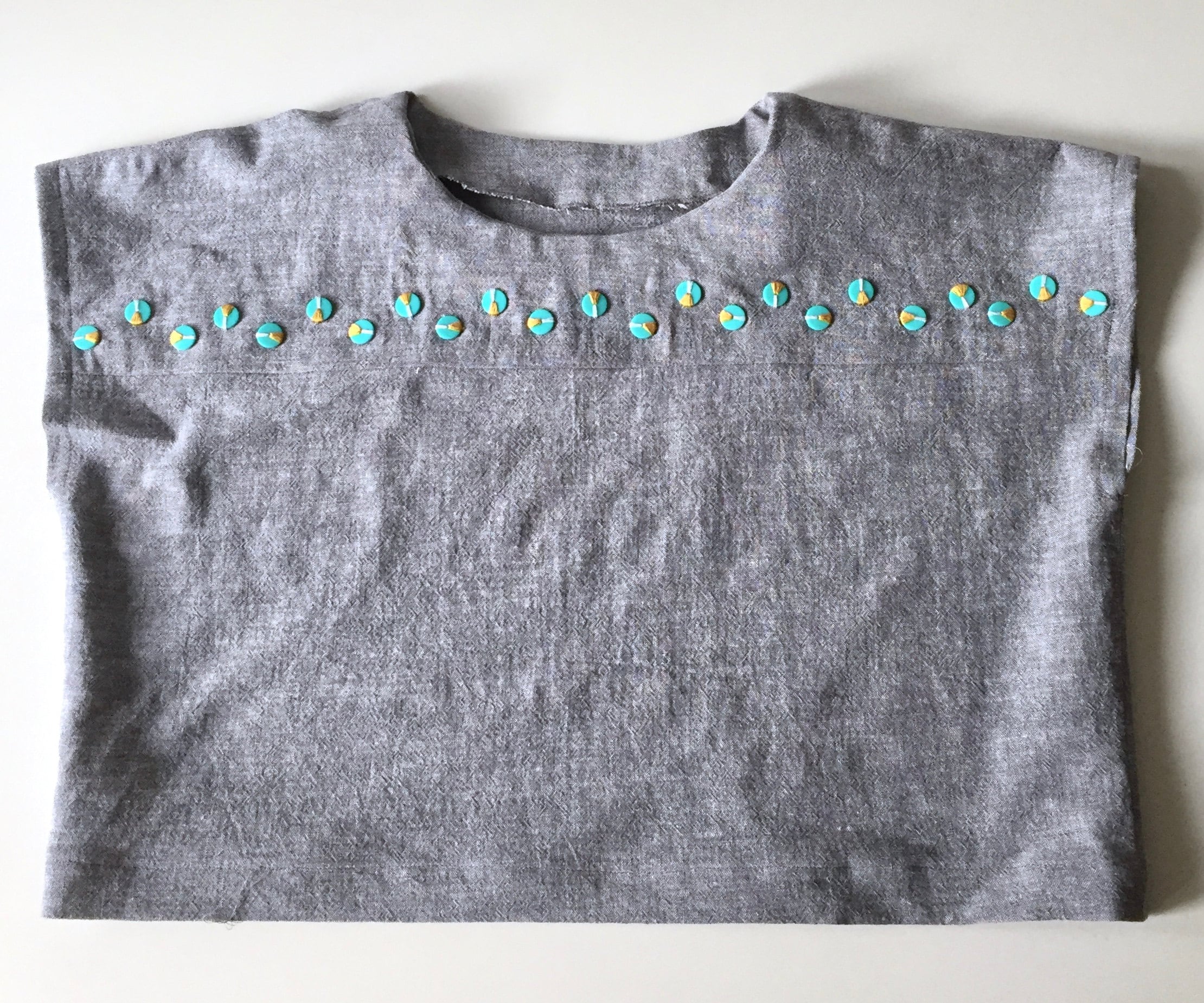 Let me know what you think of my embroidery top.